Monday evening in downtown Chicago, Creative Mind Talks brought together Common, an academy-award winning artist, actor and activist, and Serena Williams, entrepreneur, philanthropist and winner of a record-setting 23 Grand Slam titles, to chat activism, spirituality, balance and personal responsibility.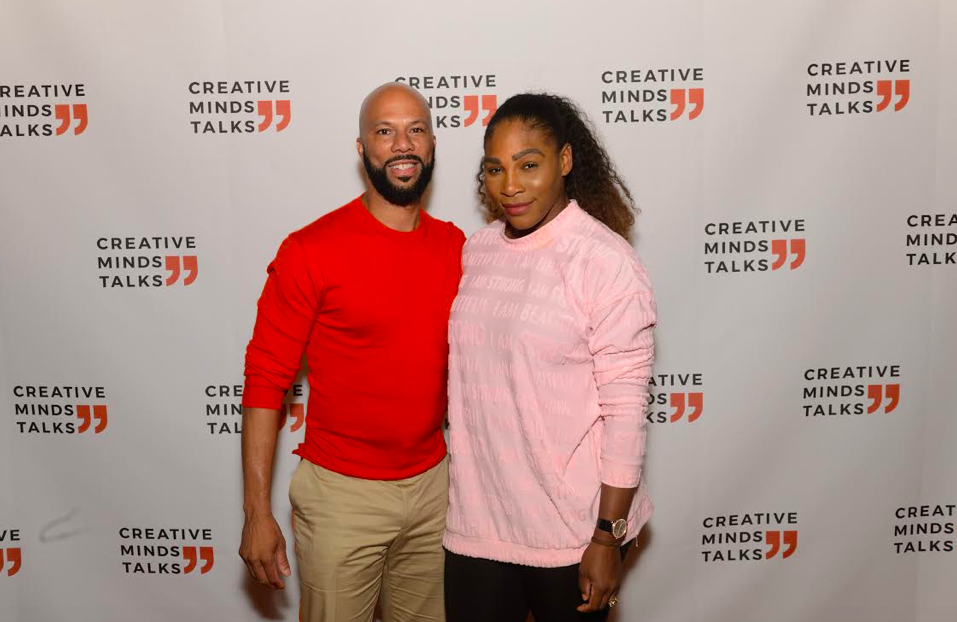 "It was important for me to join in conversation with Common on this platform to help people understand what has truly shaped my professional career but also my personal journey. That path is certainly my own, but it is also a platform to serve others. I appreciate Common inviting me today so we can collectively implore others to do the same," says Serena Williams.
Common and Serena started the conversation about their spirituality and the role their faith played in their careers, touched upon how growing up in their respective cities of Compton and Chicago shaped who they are as individuals and professionals and their mutual passions about gun violence, financial abuse and mental health in the black community. They also discussed balance in life as well as personal responsibility to represent their black culture. The chat wouldn't be complete without a freestyle from Common, with a clear homage to women threaded through the verses.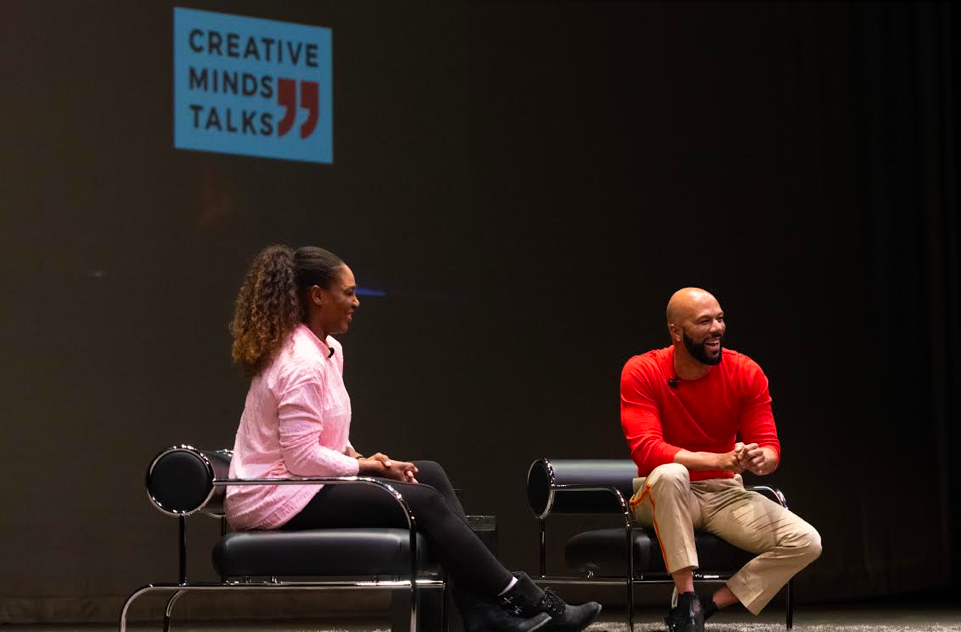 "It was an honor to share the stage with one of the greatest athletes of all time. So grateful that Serena joined me in this important conversation and helped support the Common Ground Foundation" added Common.
The event, held at the Civic Opera House in Chicago on October 29th, was produced by Creative Minds Talk. For this presentation, Creative Minds Talks made a donation on behalf of Common to the Common Ground Foundation, and on behalf of Serena Williams to the Yetunde Price Resource Center. Creative Minds Talks also gave more than 1000 free tickets to students to attend the presentation.
Ewa Poilleux founded and launched Creative Minds Talk in Miami and this was its second presentation in Chicago, more info on Creative Minds Talk
here: creativemindstalks.com.
The Common Ground Foundation's mission is to empower high school students from under-served communities to become future leaders. The programs focus on character development, social impact, healthy living, technology, financial literacy, creative arts, and global leadership.