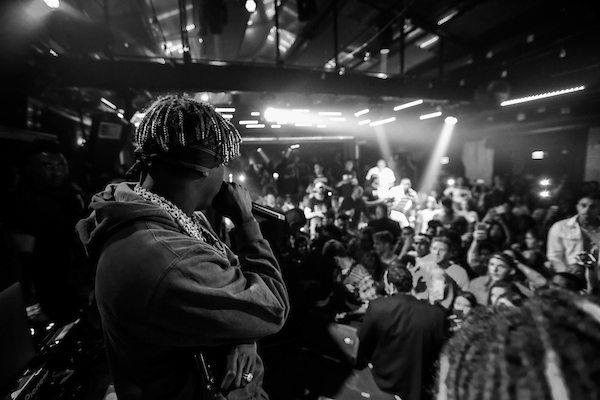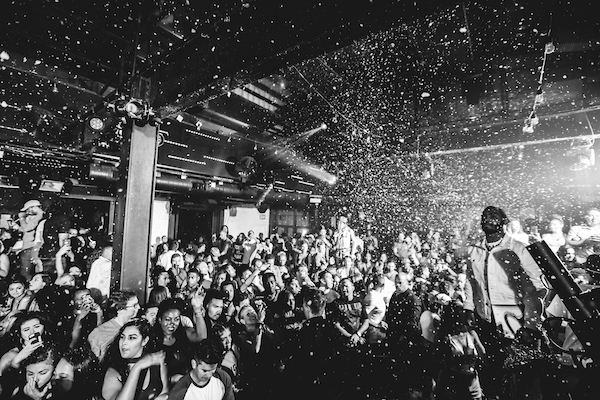 LOLLAPALOOZA: DAY #1
Tuesday, August 1
Perry Farrell — frontman for Jane's Addiction & founder of Lollapalooza — dined at Summer House Santa Monica Chicago, enjoying the Prime Ribeye
Wednesday, August 2
Actress Jessica Szohr (CSI: Miami, Twin Peaks, Gossip Girl) dined at RPM Italian, where she and friends dined on crab bruschetta, fritto misto, Tuscan kale salad and crowd favorite, Mama DePandi's Bucatini
Thursday, August 3
Lolla headliner Lorde — whose show was cancelled due to weather — brought a large group of 20 friends into Three Dots and a Dash for dinner
Nico Segal (formerly known as stage name Donnie Trumpet) of the band The Social Experiment dined at RPM Italian with a friend where they had Lobster ravioli, Brussels salad and Tuscan kale salad, crispy roasted chicken, lobster fra diavolo, and 3 orders of cheesecake to go.
LOLLAPALOOZA DAY 2
Friday, August 4
Dancer / choreographer and member of The Young Lions dance crew, Ian Eastwood, dined with singer / songwriter Eryn Allen Kane and a group of friends last night at RPM Italian. The 24-year-old World of Dance star — who has acted as lead choreographer in music videos for artists like Chance the Rapper (who happens to be hosting the Official Lolla Afterparty tonight at Studio Paris Nightclub) and Justin Bieber, was there celebrating a friend's birthday. The group enjoyed Peach & Prosciutto antipasti, Spicy King Crab pasta, halibut, filet mignon and several seasonal vegetables.
Hailie Mathers, daughter of Eminem, enjoyed DJ sets by Fred Matters and DJ Oreo last night at Studio Paris Nightclub.
LOLLAPALOOZA: DAY #3
Catching headliner Chance the Rapper at the Official Lolla Afterparty last night at Studio Paris were Grammy-nominated rapper Vic Mensa, Cubs player Addison Russell, basketball player (and former 'Mr. Kardashian') Kris Humphries, and former Bulls player (now with the Timberwolves) Jimmy Butler, who also had dinner prior to the show at Italian-American spot, il Porcellino.
Grandpa vs. Prowler, whose members include actors Danny Masterson and Michael Pena, had brunch at Bub City prior to band's performance at the River North spot that night. The group noshed on a true Southern breakfast with waffles, bacon burgers, sausage and biscuits, mac and cheese, and smoked meats.
Big Sean, who performs Sunday night of Lolla, dined with a group of more than a dozen people at RPM Steak. The rapper had one of the steakhouse's signature Cowboy steaks, crispy brussels sprouts and the RPM donuts for desserts.
Nico Segal (formerly known as stage name Donnie Trumpet) of the band The Social Experiment and part of the hip-hop collective SaveMoney wtih Chance the Rapper and Vic Mensa, dined at RPM Italian for a second time this week.
Run the Jewels, who played Friday night at Lolla, enjoyed lunch at RPM Steak following Saturday's daytime Rolling Stone party at Studio Paris.
Michael Pena, whose band Grandpa vs. Prowler played Saturday night at Bub City, enjoyed an early dinner at Ramen-san.
Harriet Brown Band, who played Lolla on Friday, dined at RPM Italian for dinner.
Little Miss Ann Band, who played at Lolla's "Kidzapalooza", lunched at Beatrix
LOLLAPALOOZA DAY #4
Sunday, August 6
Celeb Sightings:
Studio Paris hosted its second Official Lolla Afterparty with Lil Yachty last night to close out the weekend. Catching his performance was:
Rae Sremmurd, who jumped on stage at one point with Lil Yachty. The rapper also performed earlier that evening at Lolla
Cubs player Addison Russell, who was back for the second night in a row. He also grabbed some dinner beforehand at nearby Ramen-san
Grandpa vs. Prowler member and actor Michael Pena
Several members of the cast from Hamilton
Chicago rapper Taylor Bennett
Actor and DJ Chris Masterson
The center for the Philly 76ers Jahlil Okafor
Chance the Rapper dined his way through the neighborhood Sunday, first enjoying brunch with more than a dozen friends at River North staple, Hub 51. He then had dinner at RPM Italian that evening while Chance's parents enjoyed a cozy dinner at RPM Steak.
Also at RPM Steak was actor and member of Grandpa vs. Prowler, Danny Masterson
Trumpeter and solo artist Spencer Ludwig dropped by Three Dots and a Dash — where he performed the previous night — with some friends for dinner following his Lolla show earlier in the day.
Big Sean, who spent Saturday night dining with a large group at RPM Steak, went to nearby sister restaurant RPM Italian for dinner on Sunday following his Lolla show. There he enjoyed a more low-key evening in the restaurant's private "Boardroom" space, where the rapper and group of friends ordered burrata, spicy king crab pasta, Mama DePandi's Bucatini Pomodoro, ribeye, filet mignon and more.
Indie pop group, The Givers, enjoyed a quiet dinner together at RPM Italian where they enjoyed a pasta-laden meal of Maine lobster ravioli, aged parmesan risotto, spicy King crab spaghetti, carbonara, prosciutto tortelloni, short rib bolognese pappardelle and more.
Lard Dog & The Band of Shy, who performed at Thursday's Kidzapalooza, had a quiet family dinner at RPM Italian, where they particularly loved the chocolate budino for dessert.
Pop artist Max Schneider had an intimate dinner with his wife at RPM Italian, which happens to also be where they got engaged in March 2016. The duo had burrata, short rib bolognese pappardelle, chicken parmesan and more.